Periodical sanitary services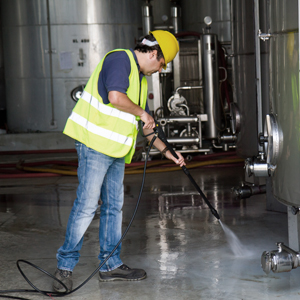 Our comprehensive services for food production facilities include the supply of cleaning and disinfection products and equipment, as well as the operation of hygiene procedures by professional cleaning teams.
In an attempt to meet the needs and expectations of clients Inter-Iodex offers periodical cleaning and disinfection services. The sanitary team armed with appropriate cleaning and disinfection products and technical equipment necessary to complete a given task will perform hygiene procedures according to the established schedule. The services usually involve cleaning tanks, storage rooms, ceilings in production and storage areas, ventilation ducts and other surfaces and equipment which cannot be cleaned on an every-day basis due to manufacturing processes and work organization.
The details of the works, their frequency and type, are arranged according to the individual needs of a facility.